At McMaster, we are devoted to the cultivation of human potential. We are committed to taking a collaborative approach to improving people's lives, contributing to global knowledge and advancing the health and well-being of the world around us.

One of the ways we fulfil this commitment is by pioneering groundbreaking research in fields ranging from health care to business, arts and culture to advanced manufacturing.

Brighter World Blog
The ABLE (Arts Based Therapies Enabling Longevity for Geriatric Outpatients) project led by Paula Gardner, Asper Chair in Communications and Associate Professor in the CMST department has been featured on McMaster University's Brighter World Blog.
The ABLE project includes researchers from health care, computer science, engineering, and communication and multimedia, ranging from undergrads and graduates, up to full professors.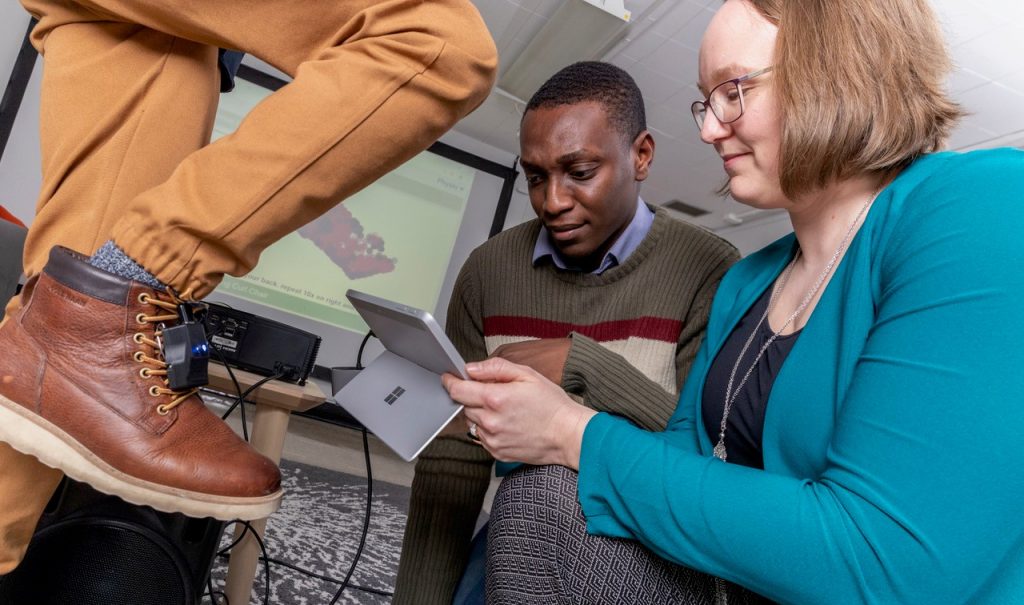 ABLE is a digital platform that older adults or their caregivers can use for either rehabilitation exercises or free-flowing dance movement. People who use ABLE can create a piece of music, paint a digital picture or play a game by waving their hands, dancing or making similar movements. It's similar to Xbox Kinect or Nintendo Wii games, except that the result is arts-based, rather than a hole-in-one or knocking all the bowling pins down.

ABLE is also a lot more than just technology, explains the project's lead investigator and Asper Chair in Communications, Paula Gardner.

"We're also trying to understand the relationship between aesthetic or art practice and movement, and what types of art engagements might incentivize older adults to engage in movement or mobility," she explains.

"Some research suggests that, neurologically or affectively, something happens when you engage in visual or multi-sensorial experiences – that it triggers desire and interest and allows you to engage more freely and intuitively."

Brighter World, McMaster University, 2019